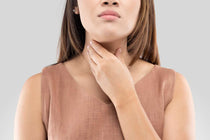 Oregano, a Mediterranean panacea
Oregano, also known as wild marjoram, is a perennial herb that is the main component of Origaphyt. It is native to the Mediterranean where its medicinal properties are known and used since antiquity. It owes its fungicidal and bactericidal effectiveness to its high content of phenolic compounds, and more particularly to carvacrol, a phenol that is very effective against bacterial contamination.
Oregano grows in the wild on stony and calcareous soils, which are rich in minerals and to which it owes its nutritional and therapeutic virtues.
It has a strong odor and a spicy, almost bitter taste, very characteristic. Its leaves are filled with an oil that represents about two percent of the weight of the dry plant and can be extracted by distillation when the leaves are dried. This oil can be stored for a long time without going rancid.
Oregano contains a mineral diversity and density unmatched in the plant kingdom. Its minerals are very numerous. For example, among the most important: calcium, magnesium, iron, phosphorus, copper, zinc, boron, potassium and manganese which make it one of the richest sources of minerals among plants.
For example, at equal weight, it contains more calcium than cheese, green vegetables, salmon, sardines, and sixteen times more than milk! A dietary supplement based on oregano is therefore a natural calcium concentrate.
Its iron content is even more impressive: 100 g of plant contains 50 mg of iron in its organic state. It is listed as one of the eight richest food sources of iron, well ahead of animal liver, red meat and eggs. It is all the more interesting that the type of iron in its natural state, the one found in plants and in particular oregano, does not present any toxicity and is suitable for consumption by men and women of all ages.
It is one of the twenty most important dietary sources of magnesium and contains an interesting amount, which in the body contributes to the metabolism of calcium. Magnesium is an essential mineral for many functions, from bone formation to protein synthesis.
Oregano also offers an impressive amount of zinc (4 mg per 100 grams) whose deficiency concerns more and more people and can lead, among other things, to attention disorders.
It also contains copper (up to 1 mg per 100 g), an interesting quantity because this mineral is difficult to find in the food chain. Moreover, the copper contained in oregano is very bioavailable and easily absorbed by the body.
Finally, oregano contains potassium in large quantities (1.7 g per 100 g of plant) and is easy to absorb, so it is ideal for supplementing deficiencies.
As for vitamins, studies are less advanced, but we know that oregano contains as much niacin (B3) as beef, rice and whole wheat, as well as beta-carotene (precursor of vitamin A), vitamins C, E and K, riboflavin (B2) and thiamine (B1).
Oregano is also a good source of flavonoids which have antioxidant, anti-inflammatory and pain relieving properties. It is thought that some types of flavonoids may even help fight cancer and help the body eliminate cancer cells.
With all this richness, oregano has a recognized potential as an effective antioxidant, but also valuable antimicrobial, antifungal and anticarcinogenic properties.
The composition of oregano
Oregano oil contains hundreds of components. Most of them are classified into four main categories.
Phenols, aromatic chemical compounds found in many plants. The main ones contained in oregano are carvacrol and thymol, two powerful natural antiseptics. Like all phenols, they act by a caustic effect on tissues, which explains the destructive action of oregano on microbes, as well as on cancer cells. They also have an antioxidant action.
Terpenes are long-chain carbohydrates found in many vegetable oils. They are highly soluble in fat, which means that they penetrate easily, even through the lipid-rich membranes of living cells. They are powerful antiseptics, antivirals and anti-inflammatories. Oregano oil contains dozens of terpenes including pinene, bisabolene, caryophyllene, cymene and terpinene.
Types of large moleculealcohols contained in oregano oil that have no toxic effect. They are called long-chain alcohols and have quite effective therapeutic use as antiseptics, and especially as antivirals. The long chain alcohols in oregano are linalool and borneol.
Finally, the esters contained in large quantities in oregano oil: geranyl acetate and linalyl acetate, which are known for their antifungal properties. They also offer a mild sedative and relaxing effect and promote blood circulation throughout the body.
Black cumin, multifunctional
It is an annual herbaceous plant that has been a traditional spice in Ayurvedic medicine (India) for centuries. The ancient people used its seeds in their food, to stimulate the appetite and give taste to the dishes, but also as medicine to treat mainly the digestive sphere, and in particular to fight against the bloating. The oil is extracted from the hard, black seeds, which are composed of lipids, carbohydrates, proteins, amino acids, minerals and vitamins. And the value of this oil depends on the quality of the seeds, which in turn depends on their cultivation conditions linked to the soil, the climate, their maturity, their method of harvesting, their selection, their conditions of extraction, then of conditioning and conservation.
Recent studies have also found that black cumin (or nigella) is antiseptic, anti-inflammatory, and fights colds, flus and high fevers.
The composition of cumin
Its most active component is thymoquinone, which was studied as early as the 1960s, and has been found to have antioxidant, anti-inflammatory (immune system enhancing), antibacterial and pain relieving properties.
Studies showed that it could, among other things, attenuate the allergic rhinitis, and even reduce the severity of the asthma attacks. It also has an action on the respiratory system (protection of the pulmonary tissue, antiasthmatic properties...).
Cumin is a remarkable plant because of its concentration of minerals.
It is one of the richest plants in calcium (934 mg/100 g) which is well fixed in the bones thanks to the phytoestrogens which it also contains.
It contains a good quantity of phosphorus (499 mg/100 g), essential, among other things, to the proper functioning of nerve cells and essential to muscle and brain dynamism.
It is also rich in magnesium (366 mg/100 g), which is essential, among other things, for the proper functioning of the digestive system, which is one of the most interesting properties of cumin.
It contains an interesting quantity of iron (66,4 mg/100 g) which is essential, among other things, for the transport of oxygen in the whole body.
It also contains manganese (3.33 mg/100 g) which is involved in the metabolism of proteins, lipids and carbohydrates, in the production of insulin and a large number of enzymatic reactions.
The cumin seed is also rich in beta-carotene (0.8 mg/100 g), precursor of vitamin A, which is an antioxidant and helps fight against cell aging. But also in flavonoids, tannins, mucilages and vitamins B1 (thiamine), B2 (riboflavin), B6 (pyridoxine), B9 (folic acid), PP, C, K, etc.
Sage, a panacea
The origin of the word sage comes from the Latin salvare which means "to save, to heal". It has a powerful and slightly spicy aromatic flavor, pleasant in infusion. Since ancient times, it has been recognized for its many virtues: digestion, purification, skin health and fertility. Today, its antiseptic, antioxidant, tonic (digestive), antispasmodic, antibacterial and microbial, antiperspirant properties have been studied and used.
It has been found to have an effect on digestion, heartburn and bloating, in the treatment of inflammations and infections of the mouth such as stomatitis (inflammation of the mouth), throat and nose, gingivitis and pharyngitis, as well as excessive sweating . It is always a symbol of strength and health.
The composition of the sage
The active substances of sage are flavonoids (antioxidant compounds), antimicrobial and anti-inflammatory diterpenes (salviol, carnosol, picrosalvin, rosmanol...), anti-diabetic triterpenes (ursolic, oleanic acids...), antioxidant phenolic acids (chlorogenic acid, rosmarinic...), antimicrobial and antiviral tannins, and antiseptic and antiviral essences such as pinene, camphor and thujone, as well as acids, resin, tannins and thujone.), antimicrobial and antiviral tannins, and antiseptic and antiviral essences such as pinene, camphor and thujones, as well as acids, resin, mucilage, salts, vitamins (in particular vitamin K), estrogens and amino acids (asparagine).
Ginger, a natural antioxidant
Ginger root is exceptionally high in nutrients, making it an excellent, low-calorie food. But it also has medicinal properties: a great antioxidant power, anti-inflammatory virtues, cardiovascular qualities and the ability to relieve digestive disorders. In humans, some studies have shown that the consumption of fresh ginger gave promising results to reduce the pain of arthritis.
The composition of ginger
Fresh ginger is very rich in carbohydrates and fiber. It is an important source of vitamin B9, as well as vitamins C, E, A, B1, B2, B3, B5 and B6, in smaller quantities. Its rhizome is distinguished by its content of minerals and trace elements such as calcium, iodine, magnesium, phosphorus, sodium, zinc and iron.
Ginger is an excellent source of manganese, which acts as a cofactor for enzymes that facilitate several metabolic processes. It also plays a role in preventing free radical damage.
It contains good quantities of potassium which plays a role in the blood circulation and against hypertension
Raw ginger is also a source of copper, which is necessary for the formation of hemoglobin and the protein collagen used to build and repair body tissues. This copper also belongs to several enzymes in ginger that also help defend the body against free radicals.
Its rhizome contains about 40 antioxidant compounds. The main active phenolic compounds that give it its pungent taste are (6)-gingerol and (10)-gingerol, which also have excellent anti-inflammatory (bronchitis, cough...) and antioxidant properties, as well as an anticancer potential demonstrated in vitro.
It contains many other chemical compounds such as oil (oleoresin), starch, ginger sulfonic acid, monoterpenes (powerful antiseptics and disinfectants), sesquiterpenes (antimicrobial)...
Cinnamon, the friend of immunity
Cinnamon bark has antioxidant, anti-inflammatory, bactericidal, antiviral, antiparasitic and antiseptic properties. It is very effective in treating all common winter ailments: colds, coughs, flu and other viruses. And thanks to its antioxidant properties and its high content of minerals and vitamins, it helps to strengthen the immune system, and acts against viruses and microbes.
Cinnamon has also been shown to improve the metabolic syndrome associated with insulin resistance, elevated glucose and lipids, inflammation, decreased antioxidant activity, increased weight gain and increased protein glycation. In addition, it mitigates factors associated with Alzheimer's disease and ischemic stroke by blocking cell swelling. In addition, cinnamon's components control the formation of new blood vessels associated with cancer cell proliferation. Its components may play an important role in alleviating and preventing the signs and symptoms of metabolic syndrome, type 2 diabetes, cardiovascular and related diseases.
The composition of cinnamon
Its bark is composed of two antioxidant elements, proanthocyanidins (PAC), antioxidants that have a strong protective power on the body, and cinnamaldehyde which has anti-inflammatory, antiviral, antibacterial and antifungal properties. It also contains one of the world's highest sources of tannins, which help tighten tissues.
Cinnamon is also a good source of manganese and contains some iron, two trace elements that are essential to the functioning of the immune system.
In the store